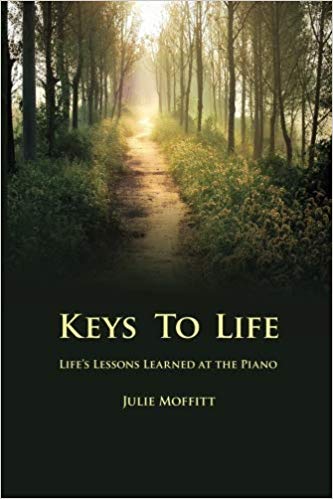 Keys to Life: Life's Lessons Learned at the Piano
This is my recently published book that talks about the things you learn at piano lessons that can improve the rest of your life as well. I could've titled it Everything I Needed to Know I Learned at Piano Lessons, but that's been overused. Besides, I liked the pun.
To purchase from Julie, send $13.00
(which includes shipping) to:
Julie Moffitt
1521 Cedar Cliff Dr. Suite 203
Camp Hill, PA 17011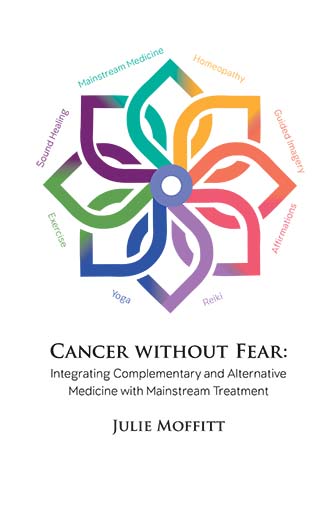 Cancer Without Fear: Integrating Complementary and Alternative Medicine with Mainstream Treatment
This book is about how I came through my cancer treatments with a strong body and mind and a positive attitude, using both mainstream treatment and Alternative Medicine methods.
To purchase from Julie, send $13.00
(which includes shipping) to:
Julie Moffitt
1521 Cedar Cliff Dr. Suite 203
Camp Hill, PA 17011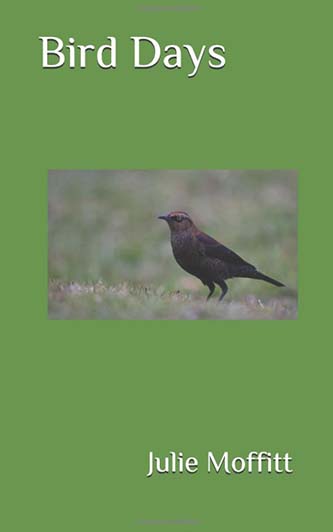 To purchase from Julie, send $11.00
(which includes shipping) to:
Julie Moffitt
1521 Cedar Cliff Dr. Suite 203
Camp Hill, PA 17011